William Michael Manella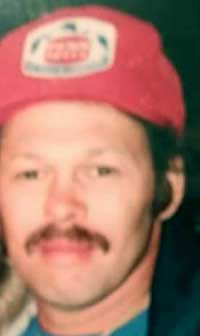 William Michael Manella passed away Mon., Oct. 28, 2019 in Ocean Springs, Miss., surrounded by his children, sister and cousins.
Michael was born on Oct. 29, 1956 in Biloxi, Miss. While he was still an infant, he came with his mother to Albion, where he spent his childhood and teenage years. Later, Michael moved back to Biloxi with his mother and siblings, and, except for a brief time with his mother in Sarasota, Fla., he lived out the remainder of his life on the Mississippi Gulf Coast. He spent many years working offshore on the oil rigs off of the Louisiana coast. He was known by many for his talent of being able to fix anything he put his hands on, whether it was plumbing, electrical, mechanical or carpentry. Michael loved fishing, music, NASCAR, and especially the New Orleans Saints. He was a funny, charismatic, caring individual who will be greatly missed by those who knew and loved him.
Michael was predeceased by his mother, Camille Johnston Manella, in 2017; and his father, Leon Manella, in 1970.
He is survived by his twin sons, Stephen (Heather) Manella of Albion and Michael (Brittany) Manella of Norman, Okla.; sister, Karen Manella of Albion and Sarasota, Fla.; brother, Stephen (Patty) Manella of Westhampton, N.Y.; grandsons, Roman and Hudson Manella of Albion; granddaughter, Phoenix Manella of Norman; nephews, Stephen Lee (Brenda) Manella and Jacob Manella of Westhampton, N.Y.; and many cousins, aunts, uncles and dear friends.
Michael is now in the arms of his mother in heaven, where she can keep him safe. "In the end it is about forgiveness, it is about love, it is about peace."
The family will hold a private service at a later date.
Anyone wishing to make a contribution in Michael's honor, please consider donating to the drug and/or alcohol rehabilitation service of your choice.