William J. Brazzell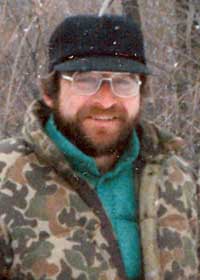 William J. "Robin Hood" Brazzell, 70, of Medina, passed away on Wed., July 10, 2019 at Buffalo General Hospital after a long illness. Born on Aug. 18, 1948 in Medina, he was the son of the late Donald and Connie (Kowalik) Brazzell.
Bill graduated from Medina High School in 1967 and, after graduation, he joined the National Guard during the Vietnam era. After his service, Bill was employed with Specialty Grinding of Middleport for 28 years. On July 11, 1970, he married the late Kathleen Santillo, and together they raised two sons. Later on, Bill was employed with Amada Tool of Batavia until his retirement in 2010. Bill continued working by driving cars for ADESA Car Auctions of Akron, N.Y. Bill was an avid fisherman, hunter and trap shooter and was a member of the Medina Conservation Club, the Barre Sportsman's Club, and Cabin Range of Newfane. Bill was also a former New York State Bow Hunter Instructor who taught many local hunters.
Bill is survived by two sons, William D. (Justina) Brazzell of Medina and James (Lindsay) Brazzell of Barker; grandchildren, Kati (Jimmie) Foley, Austin (Kaydi) Brazzell, Zach Brazzell, Brianna Green, Brittney Ohol and Lexi Brazzell; two great-grandsons, Jacob and Jaxon; two sisters, Kathy Kickbusch of Medina and Maureen (Earl) Ruhlman of Medina; one niece and two nephews.
Besides his parents, Bill is predeceased by his beloved wife, Kathleen; and his brother-in-law, Perry Kickbusch.
A Mass of Christian Burial will be celebrated at 11 a.m. on Sat., Aug. 3 at Holy Trinity Parish – St. Mary's Church, with the Rev. Daniel J. Fawls celebrating. Burial will be in Boxwood Cemetery with full military honors.
Memorials may be made in Bill's name to a charity of one's choice.
Arrangements were entrusted to Bogan & Tuttle Funeral Home, 226 Pearl St., Medina NY 14103. Please light a candle or share a memory of Bill at www.bogantuttlefunerals.com.