William J. "Bill" Murphy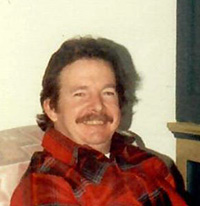 William J. "Bill" Murphy, 73, of Lockport passed away May 30, following a short illness.  Bill served in the U.S. Marines in Vietnam having received two Purple Hearts.
He was predeceased by his parents, Edward Murphy Jr. and Ann L. (Anzell) Murphy, and his wife, Pauline Roush Murphy.
Bill is survived by his sister, Mary (Thomas) Baehr; brother, Edward (Diana) Murphy III; step-children: Donna (Richard Smith) Roush, Bonnie Kinne, Darryl Roush and Jason (Holly) Roush; several grandchildren, great-grandchildren, nieces, nephews and cousins.
The family will receive friends at the Bates, Wallace & Heath Funeral Home, 38 State St., Middleport on Tue., June 8, from 2-4 p.m. Private interment in the WNY National Cemetery.
In lieu of flowers, memorials may be made to the Disabled American Veterans, 130 Elmwood Ave., #620, Buffalo, NY 14202.
To share a special memory of Bill, please visit: www.mitchellfamilyfuneralhomes.com