William C. Carleton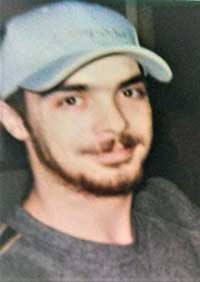 William C. "Chucky" Carleton, 40, of Albion, died suddenly Dec. 26, 2019. He was born Feb. 19, 1979 in Batavia and lived in this area all of his life.
He loved raising dogs, especially pit bulls, and he loved spending time with his family.
Chucky was predeceased by his father, William Carleton.
He is survived by his mothers, Laura Capuano and Susie Rushbrook; his sons, Devin and Chase Carleton; his granddaughter, Luna; his maternal grandmother, Irene Drennen; his brother, T.J. Capuano; his sisters, Maria Ross and Anna Capuano; as well as several aunts, uncles, nieces, nephews and cousins.
The family will receive friends at Christopher Mitchell Funeral Homes, Inc., 21 West Ave., Albion, on Fri., Jan. 3 from 6 to 8 p.m.
Memorials may be made to GCASA, 249 East Ave., Albion NY 14411.
To share a special memory of Chucky, please visit www.mitchellfamilyfuneralhomes.com.