Walter C. Hird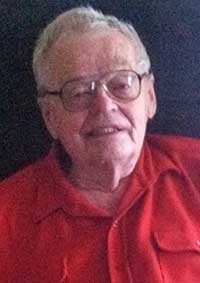 Walter C. Hird, 90, of Medina, passed away on Sept. 16, 2019 at Eastern Niagara Hospital in Lockport.
Born Oct. 4, 1928 in Niagara Falls, N.Y., he was the only child of Walter F. and Grace M. (Orton) Hird. Shortly after graduating from North Tonawanda High School, Walter went to work for Walker-Gordon Dairy Farms in Plainsboro, N.J., where his passion for farming began. He enlisted in the U.S. Air Force and served from 1951 to 1955 during the Korean War. He served two years in the Philippines and two years on U.S. soil. After returning from the military, Walter purchased his own dairy farm in Medina in April of 1960, and he farmed there for over 50 years. On Feb. 11, 1961, he married Sharon Lynn Taylor of North Tonawanda. In later years, he was an active member of Butts-Clark Post #204 American Legion, where he held several offices, including Post Commander.
Walter is survived by his loving wife of 58 years, Sharon Hird; son, Walter A. Hird; daughter, Andrea M. Walton; granddaughter, Abby Lynn Munger; sister in-law, Valerie Carr; former son in-law, Jeffrey P. Munger, who was actively involved in the family; and several nieces and nephews.
He was predeceased by two cousins who were more like siblings, Warren Easton and Margaret Brainard.
Interment will be privately held in Boxwood Cemetery, with full military honors accorded by members of Butts-Clark Post #204 American Legion and Lincoln Post #1483 VFW.
In lieu of flowers, memorial donations may be made to Butts-Clark Post #204 American Legion, 305 N. Main St., Medina NY 14103; or to Medina High School FFA, 2 Mustang Drive, Medina NY 14103.
Arrangements are in the care of Cooper Funeral Home, Medina. Share condolences and memories at www.cooperfuneralhome.com.