Tracy E. Billings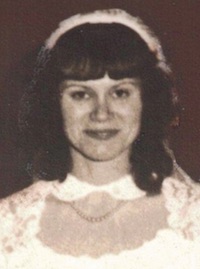 KENDALL – Tracy E. Billings, 62, died December 20, 2020 at Unity Hospital following a short illness. She was born November 21, 1958 in Auburn, NY a daughter of the late James and Patricia (Thurston) Callan and had lived in this area since 1980.
Tracy was an art teacher at the Kendall Junior-Senior High School retiring after 39 years. She was active with the school's Art Club and organized many overseas trips and she also chaperoned many of the senior trips. Tracy loved visiting art galleries and she loved to paint.  She was a member of the Pullman Memorial Universalist Church in Albion.
In addition to her parents, she was predeceased by her father-in-law Lyndon Billings; Gran Callan and good friend Doris.
Tracy is survived by her husband of 39 years, Earl; her children, Blake (Joseph) Morehouse, Hannah (Joel) Bushnell, and Ethan Billings; grandchildren, Danon, Noah, Clementine, Maverick, Dylan, Kellan and Winston; sisters, Cynthia Callan, Rebecca (Gerald) Cox and Candice Heinicke; her brother, Timothy (Christine) Callan; mother-in-law, Carol Billings; aunt, Evelyn Rasmusen as well as several nieces, nephews and cousins.
Services for Tracy have been postponed and will be announced at a later date.
Memorials may be made to the Tracy Memorial Art Scholarship, C/O Kendall Junior-Senior High School, 16887 Roosevelt Hwy., Kendall NY 14476. (Put her name on memo line). Her burial will take place at a later date at Greenwood Cemetery.
To share a special memory of Tracy, please visit www.mitchellfamilyfuneralhomes.com.