Thomas N. Taylor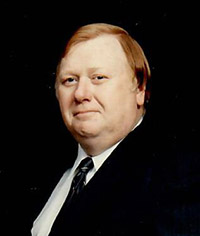 Thomas N. Taylor, 74, of Lyndonville, NY, passed away on Fri., Aug, 26, 2022 at Hildebrandt Hospice Care Center, Rochester, NY.
Born on Feb. 25, 1948 in Medina, NY, he was the son of the late Edward B. and Genevieve (Owen) Taylor.
Tom graduated from Medina High School in 1966 and on May 1, 1967, he married the former Sandra Stachewicz and together they raised two sons. He was employed as a Distilling Operator with Kodak for 38 years, retiring in the 2000s. Tom coached the Sweet Shop Little League Cardinal's and the Lyndonville Lion's Babe Ruth Baseball. Tom was a diehard St. Louis Cardinal's fan, he also enjoyed snowmobiling and was a member of the snowmobile Club in Williamstown, where he had a cabin.
He is survived by his wife of 55 years, Sandra Taylor, Eric (Heidi) Taylor of Medina, Keith Taylor of Durham, N.C., three grandchildren, Ryan, Kayleigh and Ethen, two sisters, Gail Farewell of Middleport and Patricia (Ross) Tennent of Ontario, Canada and several nieces and nephews.
Besides his parents, Tom is predeceased by a brother-in-law, Donald Farewell.
Arrangements are incomplete at this time and will be announced on a later date. In lieu of flowers, memorials may be made in Tom's name to the Lyndonville Fire department, P.O. Box 150, Lyndonville, NY 14098.
Arrangements were entrusted to the Bogan & Tuttle Funeral Home, 112 N. Main St. Lyndonville, NY 14098. Please light a candle or share a memory of Tom at: www.bogantuttlefunerals.com