Theresa Cary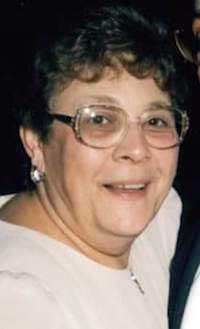 Theresa A. (LeStorti) Cary, of Greece and Holley, went home on Tue., May 5, 2020 at age 78 to be with her parents, James and Alma LeStorti; and her husband, Richard Cary.
She is survived by her sons, James (Kelly) and Richard S. (Geri) Cary; grandchildren, Rebecca, Kayla, Andrew and Morgan Cary; sister, Donna (Greg) Stafford; sister-in-law, Debra Beebe; brother-in-law, Robert Cary; and her dear friends.
Theresa was a former village clerk in Holley and a longtime member of Holley Fire Department Ladies Auxiliary. She will be deeply missed by all who knew her.
Contributions may be made in her memory to Holley Fire Department, 7 Thomas St., Holley NY 14470.
For more information and to sign her online guestbook, visit www.meesonfamily.com.