Theodore N. Anderson Jr.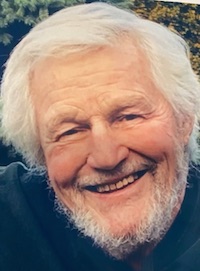 BATAVIA – Theodore N. Anderson Jr., 79 of Batavia and formerly of Albion, passed on November 6, 2020 in Hospice Care at Highland Hospital in Rochester, NY. He was born in Albion, a son of Jean (Turner) Anderson and Theodore N. Anderson Sr.
Ted graduated from Albion Central HS and from SUNY Brockport with BS in Science Education.  He earned a Master's Degree from Union College and did graduate work at Bucknell University and the University of Rochester. He taught high school science at Pembroke High School for 32 years. He taught for the local BOCES teaching with a portable inflatable Star Lab. He worked for the Buffalo City School District and the Museum of Science evaluating Buffalo City Schools science programs. He was a member of team 2000, a science education program in Buffalo.
Ted was an elementary science teacher mentor and did environmental workshops all around the state. He helped write the NYS Science Performance Test for Elementary Science. He held workshops and also held years of leadership in STANYS. He was an advisor for Outdoor Education for the Buffalo Science Teachers Network for 10 years. He supervised science education student teachers for Buffalo State University.
Ted did workshops for the D.D. Eisenhower Summer Science Institutes and directed the program for the first year. He worked and directed one year the Youth Conservation Corp at The Iroquois Wildlife Refuge. He was a Boy Scout Leader at one time and a lifelong volunteer fireman in the Dye Hose Company of the Albion Volunteer Fire Dept. He belonged to Oak Orchard Yacht Club where he sailed his sailboat, Dandelion Days. He was a member of the Albion Sportsman Club. He belonged to the Lake Plains Players and enjoyed acting in every fall theater production since the 1970's. Ted was a 70-year member of the Albion First Presbyterian Church.
He was a teacher, a mentor, and an environmentalist.  His tin cup was his statement against our "throwaway" society. He played football, rugby, enjoyed fishing, canoeing, camping, cooking, gardening, design and carpentry, poetry, jazz, theater and singing in the church choir.
He is survived by his wife of 40 years, Sharon Parker Anderson; sister, Linda Heron Wind (Paul Hyland); a brother, Richard (Donna) Anderson; nieces and nephews and great nieces and nephews.
There will be no prior visitation.  Ted's memorial service will be held at the Albion First Presbyterian Church, 29 E. State St.-Albion, on Tuesday, Nov. 10, beginning at 2 p.m. Face coverings and social distancing guidelines will be mandatory.
In lieu of flowers donations can be made to the Albion First Presbyterian Church, 29 E. State St., Albion, NY, 14411 or The American Cancer Society, 1120 S. Goodman St., Rochester, NY 14620.
To share a special memory of Ted, please visit www.mitchellfamilyfuneralhomes.com.