Sterling Drought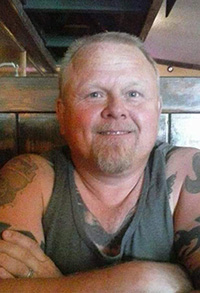 Sterling Drought passed away on Dec. 10, 2021, at the age of 51. Formerly of Gauley Bridge, West Virginia, Sterling was born in Batavia, NY to Joyce Drought and the late James Drought on Dec. 13, 1969.
Sterling graduated from Albion High School, where he ran wild with his best friends, Joe Furness and Mike Hoffmeister. As a skilled electrician, he worked on many projects throughout the country and had a passion for hunting, spending time with his family, and most importantly, eating ice cream.
He is survived by his mother Joyce, his sister Tresia; and children: Tisha, Cody, and Ashton; grandchildren: Ryleigh and Mason; nephews: Cameron, Noah, and Jack.
Sterling's family will announce the plans for his "Celebration of Life" at a later date. Wilson Smith is honored to be serving the  Drought family.