Roy L. Goodrich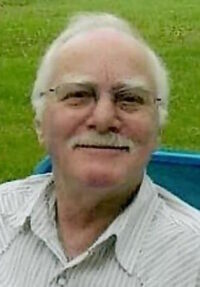 LYNDONVILLE – Roy L. Goodrich, 79, of Lyndonville, NY, passed away on Thursday, October 28, 2021 at United Memorial Hospital, Batavia, NY. Born on September 15, 1942 in Niagara Falls, NY, he was the son of the late Fredrick and Dorothy (Powell) Goodrich.
Roy graduated from Niagara-Wheatfield High School in 1960. He various retail stores before entering the construction field, working for several companies, retiring from Stylecraft Homes of Alden. Roy was the ultimate Buffalo Bills fan and enjoyed camping and fishing. Most of all, Roy enjoyed making memories with his wife and grandchildren.
Roy is survived by his wife of 43 years, Christie (Storey) Goodrich; five children, Diana (Rich) Rogers of Charleston, SC, Brenda Goodwin of Niagara Falls, Steven "Ben" Goodrich of Niagara Falls, Marisa (Greg) Gilbert of Lyndonville and Marc Goodrich of Lockport; eleven grandchildren; three great-grandchildren; a brother, Wayne Goodrich of Niagara Falls; and several nieces and nephews.
Besides his parents, Roy is predeceased by a brother, Glen Goodrich and two sons, Michael and Paul.
There are no calling hours. A Celebration of Life Service will be held at 1 p.m. on Saturday, November 20, at the Lockport V.F.W. 112 Caledonia St. Lockport, NY 14094.
Arrangements were entrusted to the Bogan & Tuttle Funeral Home, 112 N. Main St. Lyndonville, NY 14098.
Please light a candle or share a memory of Roy at: www.bogantuttlefunerals.com.