Rose Marie Plummer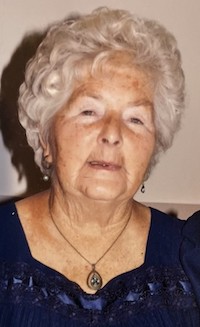 ALBION – Rose Marie Plummer, 87, died January 4, 2023 at the Medina Memorial Hospital Skilled Nursing Facility. She was born August 11, 1935 in Boston Corners, NY to the late Jesse and Helen (Butler) Salisbury Sr.
Rose raised her six sons on the family dairy farm in Waterport and in her later years, took care of local elderly people, cleaning, and cooking for them. She enjoyed taking care of her horses, dogs, gardening and "soaking up that sun."
In addition to her parents, she was predeceased by her brothers, Jesse Jr., Alex and Irving.
Rose is survived by her sons, Carlton (Roxanne), Jeff (Michelle), Todd (John Koostra), Courtney (Lisa), Russell and Randall (Paige); grandchildren, Dylan, Evan (Melanie), Michael, Chase, Jasmine, Jocelyn, Alex, Peyton, Bailey (Austin) Stacey and Shelby; great-grandchildren, Jayden Plummer, Raelin Sochia and Jetson Stacey; sister, Helen "Sook" Paterson, as well as many nieces, nephews and cousins.
Rose's family will receive friends at the Christopher Mitchell Funeral Home 21 West Ave. Albion, NY 14411 on Thursday, Jan. 12, from 4 to 6 p.m. where her memorial service will follow at 6 p.m. Interment will take place privately in Evergreen Cemetery in Pine Plains, NY.
Memorial contributions in Rose's name may be made to Orleans Community Health Foundation (click here).
To share a special memory of Rose, please visit www.mitchellfamilyfuneralhomes.com.