Ronald T. Fulwell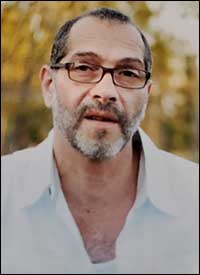 Ronald T. Fulwell, 55, of Somerset and formerly of Medina, took his last breath July 29, 2020 at Niagara Hospice. He was born Feb. 5, 1965 to Pat (DiNardo) Moule Fulwell and the late Thomas Fulwell.
Ron loved music and was a Civil War buff, but most of all he loved his family, especially his brothers, Rick and Rob, and his two sons, Nick and Tommy.
Ron was preceded in death by his grandparents, Nick and Mary DiNardo and Art and Jean Winters; his father, Thomas Fulwell; and his best friend, Custer.
He is survived by his loving fiancée, Anne Recco; young sons, Nick and Tommy; his mother, Pat; his brothers, Rick (Marci) Fulwell and Rob (Stephanie) Fulwell; nieces and nephew, Jamie, Lindsay, Ryan and Terra; the wife of the late Thomas Fulwell, Debi Sherk; and many aunts, uncles, cousins and close friends.
A special thank you to Aunt Ann and Uncle Rob Fulwell, Ray Matusczak, and Eric and Bonnie Riley for all of the time you spent with Ron and all that you have done. Also, a special thank you to all of the nurses at Niagara Hospice.
There will be no calling hours. There will be a Celebration of Life on Sat., Aug. 15 at 2 p.m. at Rick and Marci's house, 121 Starling Drive, Medina.
In lieu of flowers, donations can be made to an organization of your choice.