Ronald M. Conklin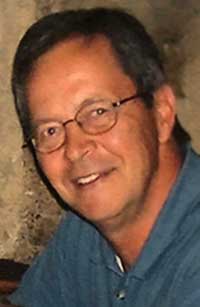 Ronald M. Conklin, 75, of Hilton, died unexpectedly Feb. 16, 2019 in Strong Memorial Hospital. He was born July 24, 1943 to John and Jelaine (Walker) Conklin and lived in this area for the past several years.
Ron was a 1961 graduate of Spencerport High School and was a United States Air Force veteran. In addition to belonging to the Free and Accepted Masons, he enjoyed downhill skiing and traveling around the world, and he was a very accomplished sailor.
He is survived by his best friend and companion, Bonnie Smythe of Hilton; his son, Mark Conklin of Maryland; his daughter, Karen Endley; a brother, Terrence Conklin of France; three grandchildren, Kasey, Kyle and Christopher; two great-grandchildren; and his former wife, C. Lynne (Olney) Conklin of Maryland.
There will be no visitation. A private graveside service will be held at a later date, with military honors, in Garland Cemetery.
In lieu of flowers, memorials may be made to a charity of your choice.
Ron's arrangements have been entrusted to Christopher Mitchell Funeral Homes, Inc. of Holley. To share a special memory of Ron, please visit www.christophermitchell.com.