Ronald L. Mason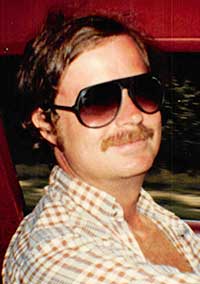 Ronald L. Mason, 66, of Holley, died April 13, 2019 at his home following a long illness. He was born Oct. 13, 1952 in Lorain, Ohio, a son of Russell and the late Catherine (Sakelios) Mason, and he lived in this area for many years.
Ron enjoyed fishing, camping, walking his dog and birdwatching. He worked at Eastman Kodak, and then at Chase Bank in Rochester as a mortgage specialist.
He is survived by his daughter, Sheila; his son, Chris; father, Russell (Joann); siblings, Russell Mason, Richard Mason, Randall Mason, Susan Carpenter, Sandra Williams, Sharon Zinzow, Roger Mason and Sheila Mason; grandchildren, Tyler and Nolan; as well as several aunts, uncles, nieces, nephews and cousins.
There will be no calling hours. A memorial service will be held at a later date at the convenience of the family.
Memorials may be made to Clarendon Fire Company, P.O. Box 136, Holley NY 14470.
To share a special memory of Ron, please visit www.mitchellfamilyfuneralhomes.com.