Ronald Carlos Rosenthal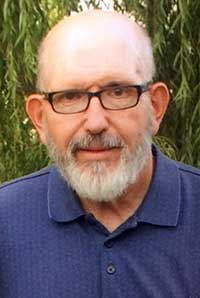 Ronald Carlos Rosenthal, 74, of Gasport, passed away peacefully at home with his loving family by his side, under the care of Niagara Hospice, on April 17, 2019. He was born Oct. 8, 1944 in Lockport to the late Carlos and Ruth (Damerow) Rosenthal.
Ron was a 1962 graduate of Royalton-Hartland High School. He owned and operated Rosenthal Livestock Farms for many years, and he enjoyed raising calves and attending farm shows. Ron really loved the family gatherings with his five children and watching his grandchildren's activities.
Ron is survived by his loving wife, Linda (Chaffee), whom he married on Nov. 2, 1973 at First English Lutheran Church in Lockport; his children, Sara L. (Joseph "Mark") Moore of Albion, Timothy R. (Jennifer Bonfanté) Rosenthal of East Amherst, Colleen M. Rosenthal of Gasport, Kimberly S. (Craig) Oliver of Spencerport, and Johnathan C. Rosenthal of Rush; grandchildren, Emily Rosenthal, Andrew, Zachary and Meganne Moore, William, Eleanor and Theodore Oliver; sister, Rhonda R. (Richard P.) Berner of Gasport; brother-in-law, Dudley (Ruth) Chaffee; sisters-in-law, LuAnn (Bruce) Devereaux and Susan (Robert) Buffin; niece, Jessica (Jim) Berner Heideman; nephew, Aaron (Jennifer) Berner; great-nephews, Jacob and Owen Berner, Jay and Gavin Heideman; several more nieces, nephews, great-nieces and great-nephews; therapy companion, Winston; feline, Jack; dear friends, Ryan (Joanna) Farrell, Wally (Kris) Leonard, the David and Joyce Fulwell family, the Doug and Lorna Seib family, Walter "Sonny" (Judy) Librock, Bob (Bonnie) Mack, David (Carrie) Snediker and family, and many others.
Ron's memorial service will be held Sat., April 27 at 11 a.m. at East Shelby Bible Church, 5278 East Shelby Road, Medina NY 14103, with Rev. Erik Olsen officiating. Interment will be private in Mt. Pleasant Cemetery.
Memorial contributions in Ron's name may be made to the church; or to the Michael J. Fox Foundation for Parkinson's Research, Grand Central Station, P.O. Box 4777, New York NY 10163-4777; or to Niagara Hospice, 4675 Sunset Drive, Lockport NY 14094.
Ron's arrangements have been entrusted to Sherrie Bream Funeral Home of Gasport. To share a special memory of Ron, please visit www.mitchellfamilyfuneralhomes.com.