Ronald Allen Jackson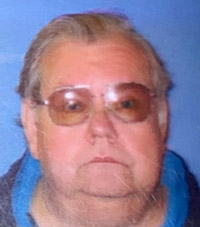 Ronald Allen Jackson, 74, of Waterport died unexpectedly at home following a long illness.  He was born Sept. 30, 1946 in Buffalo to Bruce and Palma (Galluzzi) Jackson and had lived in this area over 20 years.  
Ron was a United States Naval Veteran of Vietnam and was a member of the American Legion and the VFW.  He enjoyed fishing, target shooting, camping, being outdoors and was also an avid reader.  
He is survived by his wife of 41 years, Barbara; children: Lucas Jackson of Kenmore, Clayton Jackson of Seneca Falls, and Kathryn (Jeffrey) Bombard of MA.  
The family will receive friends at the Christopher Mitchell Funeral Homes, Inc. 21 West Ave., Albion, Sat., Oct. 16 from 12-3 p.m. followed by his memorial service at 3 pm.  Private interment will be at the convenience of the family. 
In lieu of flowers, memorials may be made to the Carlton Fire Company, 14341 Waterport Carlton Rd., Albion, NY 14411; or COVA, 239 S. Main St., Albion, NY 14411.  To share a special memory of Ron, please visit: www.mitchellfamilyfuneralhomes.com