Roger K. George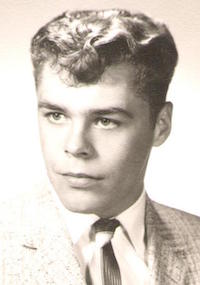 MEDINA – Roger K. George, 77, of Medina, entered into rest at his home surrounded by his loving family on Saturday, September 26, 2020. He was born April 19, 1943 in Medina, a son of the late Kenneth E. and Marion (Lacey) George.
He graduated from Medina High School in 1962. Roger was born and raised on the family dairy farm on Marshall Road. He married the former Kathie A. Kyle on October 13, 1962 and together raised a family of four children. Roger loved his life of farming. He often commented that he "Never worked a day in his life". Whether it was calmly tending to the cows, planting crops or mending fences, you could always find Roger with a friendly smile on his face.
Survivors include his beloved wife, Kathie George; four children, Kenneth R. George, Penny George, Randy (Rose) George and Brad (Leah) George; grandchildren, Ellie (Jason), Angelo, Jared, Marc (Deanna), Roger (Ayriel), Bella and Maria; five great-grandchildren; siblings, Dennis (Lisa) George, Sam (Sue Ann) George and Debbie Crandall; and several nieces and nephews.
Services will be privately held at the convenience of the family. Burial in West Ridgeway Cemetery. In lieu of flowers, memorials may be made to Hospice of Orleans, P.O. Box 489, Albion, NY 14411. Arrangements are in the care of Cooper Funeral Home, 215 W. Center St., Medina. Share memories and condolences at www.cooperfuneralhome.com.