Roger Gregson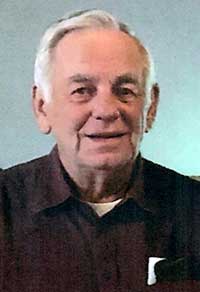 Roger "Buck" Gregson, 75, of Gasport, entered into rest on July 23, 2019. He was born April 20, 1944 in North Tonawanda to the late Raymond and Mildred (Lawlor) Gregson.
Roger was predeceased by his sisters, Lorraine and Marie.
Roger is survived by his loving wife of 49 years, Debbie; sons, Brian (Jill), Keith (Marci), and Adam (Melissa); grandchildren, Jacob, Cole, Zach, Carter, Mariana, and an expected grandson; sister, Betty (Tom) Wilke; brother, Robert (Rosemary); as well as several nieces, nephews and cousins.
The family will receive friends on Fri., July 26 from 2 to 4 and 7 to 9 p.m. at Sherrie Bream Funeral Home, 4521 Main St., Gasport NY 14067, where his funeral service will be held on Sat., July 27 at 10 a.m. Interment with military honors will take place at Hartland Central Cemetery, Gasport.
In lieu of flowers, memorials in Roger's name may be made to Alzheimer's Association, 225 N. Michigan Ave., Fl. 17, Chicago IL 60601.
To share a special memory of Roger, please visit www.mitchellfamilyfuneralhomes.com.