Robert Kenneth Nice Sr.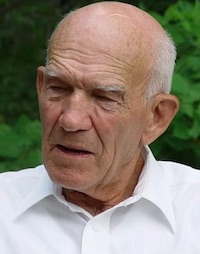 Robert Kenneth Nice Sr., 102, passed away at his home in Winter Garden, Fla. on Feb. 11, 2022.
The loves of his life were God, family and farming.
He was born in Akron, NY July 7, 1919 to Phillip and Edna (Hetherly) Nice. Bob was a pilot in the Army Air Corps.
In 1945 he married his wife of 72 years, Mary Lucile (Nesbitt) Nice of Albion, NY. 1950 they bought a farm on Knowlesville Road, where Bob was a dairy farmer, then later a fruit farmer, until he retired to Florida.
He has five children: Robert Kenneth Jr. (Ann) Nice, Barbara Nice, Mary Ellen Estes, Peruzzini, David (Penny) Nice, William (Bill) Nice and fiancé Leslie.
Mr. Nice is preceded in death by brothers: Glen Nice, Phillip Nice, Jr. and Allen Nice; and sisters: Lucille Miller, Ruby Whitefield, and Betty Sugg.
He is survived by two sisters: Velma Markwardt of Ithaca, NY and Janice Bruning of Akron; 13 grandchildren, 29 great-grandchildren and 4 great-great-grandchildren; as well as numerous nieces and nephews.
There will be a memorial service at Winter Garden Baptist Church in Florida on March 12, 2022 at 2 p.m. Also later in the summer, a memorial service will be held in NY at Brockport Free Methodist Church.
A Celebration of Life will be held on Sat., May 14 at 1 p.m. at the Brockport Free Methodist Church, 6787 4th Section Rd., Brockport, NY 14420. Memorials can be made to Samaritan's Purse.