Robert H. Parker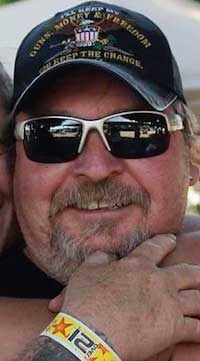 Robert H. "Corky" Parker, 69, of Medina, entered into rest suddenly on Thu., July 11, 2019. He was born Oct. 8, 1949, a son of the late Harold and Florence (Adams) Parker.
He worked for many years as a truck driver and retired from Rist Transport in Cheektowaga. He also worked as a union surveyor. Corky was a lifelong avid motorcycle enthusiast and was a member of ABATE. He was a longtime member of Lincoln Post #1483 VFW Auxiliary, and also the Junior Wilson Sportsman's Club. Corky was loved dearly by his family and friends and will be missed by all.
He is survived by his loving wife, Amy K. (Stilwell) Parker, whom he married on Aug. 11, 2001; five children, Bobbi Lynn Parker, Sunni (Eric) Surawski, Aaron (Tiffany) Parker, Elizabeth (Derrek) Parker and Stevie (Devon) Parker; seven grandchildren; several great-grandchildren; two sisters, Margey (Chip) Baysore and Carol (late Gary) Stevens; several nieces, nephews, extended family members and friends; and his special beagle, Lucky.
Besides his parents, he was predeceased by his daughter, Sherri Ann Parker; and his grandson, Zachary Parker.
Calling hours will be held on Tue., July 16 from 4 to 7 p.m. at Cooper Funeral Home, 215 W. Center St., Medina, where his memorial service will immediately follow at 7 p.m. The Rev. Russ Peters will officiate.
In lieu of flowers, memorial donations may be made to American Heart Association, P.O. Box 3049, Syracuse NY 13220.
Share condolences and memories at www.cooperfuneralhome.com.