Richard L. Clark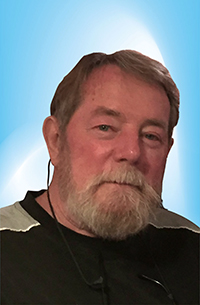 Richard L. Clark entered into rest on Aug. 8, 2021.
He was born in Wolcott, NY on Sept. 10, 1940, the son of the late Leo and Iva Clark. Dick graduated from Medina High School in 1959 and attended Mohawk Valley Community College where he graduated with a degree in Advertising and Marketing. In his career, Dick was involved in several successful partnerships and businesses. Lastly, he worked for Fulton Boiler of Pulaski, NY. He moved to Florida in 2001 to open a sign design business and later retired due to ill health.
Besides his parents, Dick is predeceased by his siblings: Thomas Clark and Barbara Voelker.
Dick is survived by his partner of 35 years, Laverca LaBeau; children: Lincoln (Yan) Clark, Laurel (John) Bucci, and Ian (Irene) Clark; grandchildren: Ethan, Melinda, Zoie, Delia and Max; sisters: Seanne (Ted) Narburgh and Gina (DC) Colonna. Also surviving are several nieces, nephews and close friends, Bill and Cathy Cotriss and Louie Buckner.
There are no calling hours. A private service will be held at the convenience of the family. Burial will be in the Saint Mary's Cemetery, Medina, NY.
Arrangements were entrusted to the Bogan & Tuttle Funeral Home, 226 Pearl St., Medina, NY 14103.
Please light a candle or share a memory of Dick at: www.bogantuttlefunerals.com