Richard C. Burroughs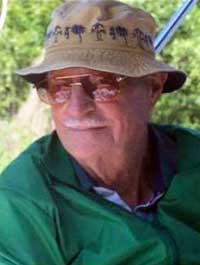 Richard C. Burroughs, 92, of Lady Lake, Fla. and formerly of Albion, passed away on March 29, 2020 after a brief illness.
He is survived by his daughters, Anita (Doug Chapman) Dunn of Lockport, Carol (Rick) Stengel of Lady Lake, and Linda Bennett of Lockport; his stepdaughter, Lonny (Frank) Douglas of Sanford, N.C.; his sons, James of Lockport and Andrew (Kelly) of Bellview, Fla.; his brother, John Burroughs of Boston, N.Y.; his sister, Joan Linkowski of Lewiston, N.Y.; 16 grandchildren; 25 great-grandchildren; and five great-great-grandchildren.
He was predeceased by his wife of 58 years, Audrey (Bieber); his eldest son, Richard M. Burroughs; his brothers, Kenneth Burroughs of Delmar, N.Y. and Leroy Burroughs of Albion; and his sister, Lois (Jean) Janesek of New York City.
Richard was born on June 29, 1927 in Milford, Conn. He married and raised his family in Albion. Richard served his country in the United States Navy and worked for Lipton's until his retirement in 1989, at which time he moved to The Villages in Lady Lake. He was an avid golfer, pool player, baseball player and bowler.
We will miss his dry sense of humor and his love for his grandchildren.
His memorial service will be held at a later date.