Pearlene Tabor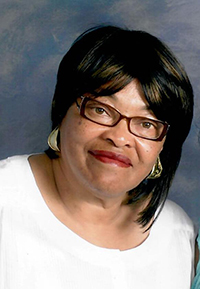 MEDINA – Pearlene Tabor, 74, of Medina, NY, passed away on Sunday, April 23, 2023 at Buffalo General Hospital, after a long illness. Born on November 9, 1948 in Forsyth, GA, she was the daughter of the late Frank and Lillie Mae (Head) Walton.
On March 28, 1970, Pearlene married Jimmy Tabor and together they raised three children. Along with her duties of being a housewife and mother, she was a dedicated employee of the former Bernzomatic Company, Medina, NY for 30 years, retiring in 2009. She was a member of the Glad Tidings Baptist Church of Medina and she enjoyed traveling to Georgia to see old friends and family, also to North Carolina to see her daughter and grandchildren. Pearlene was known for her shopping, especially while on her trips.
Pearlene is survived by her husband of 53 years, Jimmy Tabor; children, Chanteria Walton, Letitia Tabor and Peter (Erica) Rhim; grandchildren, Andria Wallace and Adrian McCray; and six other grandchildren and two great-grandchildren. Also surviving are four sisters, Viola Grier, Shirley Henderson, Alice Walton (niece) and Mattie Sue Walton and a host of nieces and nephews and great-nieces and nephews.
Relatives and friends may call on Saturday, April 29, from 11 a.m. to 1 p.m. at the Glad Tidings Baptist Church, 404 W Oak Orchard St, Medina, NY 14103, where a funeral service will be held at 1 p.m. with the Pastor, Rev. Lambert Duncan officiating. Burial will be in the Rest Haven Cemetery, Forsyth, GA on Wednesday, May 3rd.
Arrangements were entrusted to the Bogan & Tuttle Funeral Home, 226 Pearl St. Medina, NY 14103.
Please light a candle or share a memory of Pearlene at www.bogantuttlefunerals.com.