Paul W. Wagner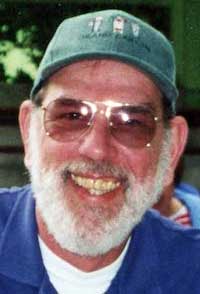 Paul W. Wagner, 73, of Clarendon, died June 21, 2019 following a brief illness. He was born May 28, 1946 in Medina to Frederick L. and Marion E. (Brucker) Wagner and was a lifelong resident of Orleans County.
Paul was a former member of Concordia Lutheran Church in Brockport and a retired chemist who worked for Eastman Kodak Company. Coming from a family of firefighters, Paul began his career in the fire service at age 18 in West Shelby and was a member and past Chief of the Clarendon Fire Department. He was a member of the NYS Fire Coordinators Association and the NYS Fire Chiefs Association and, following his retirement from Kodak, he served as the Director of the Orleans County Emergency Management Office for 14 years. Paul enjoyed fly fishing, hunting, traveling with his wife, and his Corvettes. He particularly enjoyed spending time enjoying his family, especially his grandchildren.
He is survived by his wife of 31 years, Laurel; children, Steven (Gerald) Wagner-Young of Florida, Jason (Bonny) Wagner of Hamburg, Eric (Crystal Gurney) Wagner of Clarendon, Robert J. (Melissa) Asento of Holley, Brian L. Asento of Rochester, and Christine (Logan Presley) Asento of California; grandchildren, Nastasia, Calista, Rutger, Colin, D.J., Rebecca and Robert; brother, David (Delma) Wagner of North Tonawanda; brothers and sisters-in-law, Donna (Michael) Lill, John (Christine) Kinsey and Linda (William) Logan; as well as several nieces and nephews.
There will be no calling hours. Family and friends are invited to attend Paul's memorial service on Sat., July 6 at 2 p.m. at the Clarendon Fire Department Recreation Building, 16169 E. Lee Road, Holley NY 14470. Interment will be at the convenience of the family.
In lieu of flowers, memorials may be made to a volunteer fire company or charity of your choice. Paul's arrangements have been entrusted to Christopher Mitchell Funeral Homes, Inc. of Albion.
To share a special memory of Paul, please visit www.mitchellfamilyfuneralhomes.com.