Paul John Curtis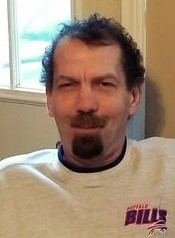 GASPORT- Paul John Curtis, 63, of Gasport, New York, died peacefully at Niagara Hospice of cancer on Sunday, November 5, 2023, with his family by his side.
Born on June 25, 1960, in North Tonawanda, NY, he was the son of Joan (Richard) Surdel (Weinheimer) and the late Paul H Curtis.
He attended Starpoint Central School. Paul was married to the late and former Colleen Coughlin. He is survived by sisters, Patricia Curtis, Daleen Lewis and Wanda A'hern, and four nieces and four nephews.
Paul loved his family and friends and would help in any way he could.
Relatives and friends may call on Saturday, November 11, 2023 from 11AM-12PM at the Community Fellowship Church, 3144 Johnson Creek Rd, Middleport, NY 14105, where a funeral service will be held at 12:00 PM. Burial will be private for the family.
In lieu of flowers, please consider a donation to Niagara Hospice. https://www.niagarahospice.org/donation
Arrangements were entrusted to the Bogan & Tuttle Funeral Home, 226 Pearl St. Medina, NY 14104.
Please light a candle or share a memory of P.J. at www.bogantuttlefunerals.com