Patricia A. Davis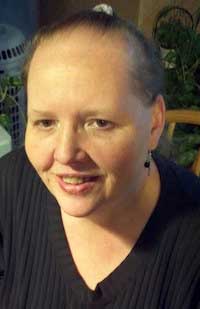 Patricia A. Davis, 65, of Holley and formerly of Rochester, passed away Aug. 4, 2020 at Strong West in Brockport. She was born Sept. 29, 1954 in Rochester to the late John and Joan Forsythe.
Patricia loved animals of all kinds, especially her cats. She always enjoyed tending to her plants and flowers and really cherished being a grandmother to Oliver.
Patricia is survived by her husband of 49 years, Ron; sons, Tim (Mary Beth) Davis and Steven (fiancée Angela Westlund) Davis; grandson, Oliver; sisters, Cindy and Jackie Forsythe; stepfather, Henry Drury; as well as several nieces, nephews and cousins.
The family will receive friends at Christopher Mitchell Funeral Homes, Inc., 21 West Ave., Albion NY 14411, on Mon., Aug. 10 from 4 to 6 p.m. only. Face masks will be required for entry into the funeral home.
Memorial contributions in Patricia's name may be made to PAWS, 3371 Gaines Basin Road, Albion NY 14411; or to Rochester Regional Health Foundations, 330 Monroe Ave. Suite 400, Rochester NY 14607.
To share a special memory of Patricia, please visit www.mitchellfamilyfuneralhomes.com.