Mrs. Lorraine R. Musacchia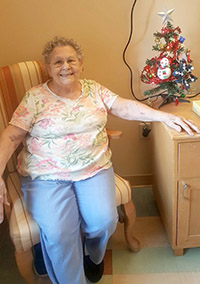 Mrs. Lorraine R. Musacchia, 88, passed away on Fri., July 22, 2022 at Premier Genesee Center for Rehabilitation and Nursing. She was born on Jan. 11, 1934, in Queens, a daughter of the late William Watson and Madeline Hazdom Watson.
A member of Christ Episcopal Church in Albion, she worked as a bus aide for STMS in Albion. A friend of Bill W. for over 40 years, she was a member of the "lunch bunch" meeting and was proud of her 44 years of sobriety. She married John J. Musacchia on Sept. 26, 1952. He passed away on May 8, 2012.
She is survived by her children: Debra Musacchia, Michael Musacchia, John Musacchia and Wayne Musacchia; neighbor and "adopted" son, Stanley Bartman; 10 grandchildren and 10 great-grandchildren. She is predeceased by her sons, brother and sister.
There are no prior calling hours. A private celebration of life will be held at the convenience of the family.
Please make memorial contributions to the General Service Office, Post Office Box 2407, James A Farley Station, New York, NY 10116-2407.
To leave a condolence, share a story or light a candle in her memory, please visit www.bataviafuneralhomes.com. Arrangements were entrusted to the H.E. Turner & Co. Funeral Home, 403 East Main Street, Batavia, New York 14020.