Mary Patricia Pratt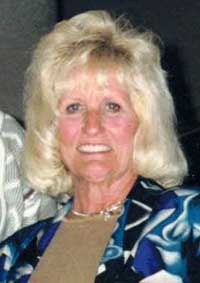 Mary Patricia "Pat" Pratt, 85, of Canandaigua and New Smyrna Beach, Fla., passed away on June 24, 2019. She was born May 22, 1934 in Rochester to the late Leo and Mildred (Kelly) Hargather.
Pat loved horses, movies, plays, softball and ice skating in her younger years. She was always active and was a talented musician, playing the guitar, the piano and the banjo. Pat enjoyed traveling and playing golf with her late husband, Richard. She was always a social person. Pat loved her four boys and enjoyed spending time with her family and friends.
In addition to her parents, Pat was predeceased by her husband, Richard M. Pratt, in 1998; son, Michael Leo Pratt, in 2014; and sister, Judy Gerew, in 1995.
Pat is survived by her sons, Rick (Carolyn), Chris (Pauline) and Tim (Christine); daughter-in-law, Barb Pratt; numerous grandchildren and great-grandchildren; brother, William (Pattie) Hargather; lifelong friend, Peggy Commons; as well as several nieces, nephews, cousins and friends.
The family will receive friends on Fri., June 28 from 3 to 7 p.m. at Christopher Mitchell Funeral Homes, Inc., 16650 State Route 31, Holley NY 14470, where her Celebration of Life service will be held immediately following at 7 p.m.
In lieu of flowers, memorial contributions in Pat's name may be made to Palliative Care Program, University of Rochester Medical Center, 601 Elmwood Ave., Box 687, Rochester NY 14642.
To share a special memory of Pat, please visit www.mitchellfamilyfuneralhomes.com.