Marshall D. "Mo" Hare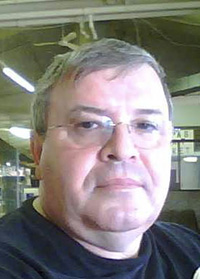 Marshall D. "Mo" Hare, 68, of Middleport died Aug. 22, 2021 in Kenmore Mercy Hospital following a brief illness.  He was born March 26, 1953 in Lockport to Kenneth and Edith (James) Hare and was a lifetime resident of this area.  
Marshall was an avid outdoorsman and enjoyed hunting, fishing and spending time outside.  He was a very social person, loved animals and was very outgoing with a great sense of humor.  
Mr. Hare was predeceased by his daughter, Carrie; brother, Lynn; and his beloved dog, Honey.  He is survived by his fiancé, Deborah Glenn; sons: Jeremy, Christopher, Brian and Brandon; brothers: Gary (Janet), Dan (Sheryl), Roger (Doreen), Russell; his dogs: Aries and Sassy; and cat, Holly.  
There will be no calling hours.  Family and friends are invited to attend a Celebration of Marshall's Life, Wed., Sept. 1, 2021 at 2 p.m. in the Bates, Wallace & Heath Funeral Home, 38 State St., Middleport.  Interment will be held at the convenience of the family in Hartland Cemetery. 
 In lieu of flowers, memorials may be made to any Animal Rescue Organization.  To share a special memory of Marshall, please visit: www.mitchellfamilyfuneralhomes.com