Mark F. Schuman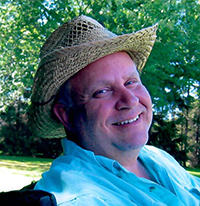 LYNDONVILLE – Mark F. Schuman, 67, of Lyndonville, NY, went to be with the Lord on Monday, January 23, 2023 at his home with his loving family at his side.
Born on January 22, 1956 in Cooperstown, NY, he was the son of the late Kenneth and Dorothy Schuman.
Mark grew up in Otego, NY and attended Alfred State College, earning a degree in Mechanics. Right after graduation he purchased his first Semi truck and was an owner-operator of Schuman Trucking for 45 years until illness made him retire.
He was an avid outdoorsman who enjoyed fishing in the Great Lakes and at Cape Hatteras, NC, going camping and taking drives to see the change in colors, especially in Otego and the Catskills Mountains. Most of all, he cherished the time spent with family and friends.
Mark is survived by his loving companion, Cherree Beach; two children, Amanda (Dan) Schuman of Stamford, NY and Christopher (Erin) Schuman of Sherburne, NY; two grandchildren, Elijah and Brynlee Schuman; two siblings, Kenneth Schuman of Endwell, NY and Carole Vanill of Medina, NY and several nieces and nephews.
Relatives and friends may call on Monday, Jan. 30, from 6 to 8 p.m. at the Bogan & Tuttle Funeral Home, 112 N. Main St Lyndonville, NY 14098. A private service will be held at the convenience of the family. Entombment will be in the White Haven Cemetery, Rochester, NY.
Memorials may be made in Mark's name to: Ridge's Rescue Inc. PO BOX 14924 Rochester, NY 14614.
Please light a candle or share a memory of Mark at: www.bogantuttlefunerals.com.