Marjorie (Draper) Aldrich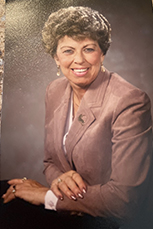 Marjorie (Draper) Aldrich, 89, passed away April 24, 2023, in Sarasota, FL where she lived since retiring from Kodak.
Marge graduated from Albion Central School in 1952 and always enjoyed coming back for her class reunions.
In addition to Marge's parents, Clyde and Ellen Draper, she was predeceased by her husband, Wall Aldrich, brothers Don (Elsie) and Robert Draper, brother in laws Joseph Glomboski and John Sokol, nephew Joseph Rogers and niece Tammy Davey.
Marge is survived by companion Ken Baker, sisters Jeanette Sokol, Elizabeth (Richard) Rogers, Mary Glomboski, Donna (Robin) Lake, Bonnie (James) Bartleson and brother James (June) Draper.
She will be deeply missed by her wonderful nieces and nephews.
A celebration of life will be held sometime in August in Pittsford.