Marion Lambert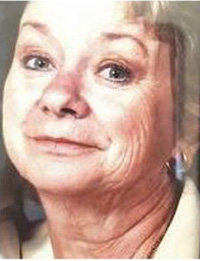 Marion Lambert, 73, of Lyndonville passed away unexpectedly on July 8, 2022. She was born Sept. 28, 1948. 
Marion had a deep love for her family and the outdoors. She was an animal lover and avid crafter.
Marion is survived by her loving husband of 36 years, Hersel Lambert; children: April (John) Flick, Dan (Nikki) Lambert, Michael Surance, Sandy (Kim) Surance; 3 grandchildren and 3 great-grandchildren.
At Marion's request there will be no funeral or memorial service. In lieu of flowers, donations may be made on Marion's behalf to the Orleans County Animal Shelter, 4125 Oak Orchard Rd., Albion, NY 14411.