Margo M. Passarell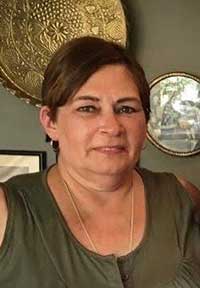 Margo M. Passarell, 60, of Holley, passed away Aug. 14, 2020. She was born Dec. 8, 1959 in Brockport, a daughter of Elizabeth (Bower) and the late Kenneth Passarell. Margo was a member of St. Mary's Church and a graduate of Holley High School, class of 1978. She was employed by Suburban Electric for 26 years. Margo enjoyed music and loved to do anything and everything with her family and friends.
Margo is survived by her loving family: her son, Joshua Curtiss; her mother, Elizabeth "Betty" Passarell; her siblings, Robert (Richard Grybos) Passarell, Louise Passarell, Jeff (Nancy) Passarell and Cindy (Keith) Oliver; and several aunts, uncles, nieces, nephews and cousins.
Margo's Mass of Christian Burial will be held at St. Mary's Church, 13 S. Main St., Holley, on Wed., Aug. 19 at 10 a.m. Face masks are mandatory. Private interment will take place in Holy Cross Cemetery.
In lieu of flowers, memorials may be made in Margo's name to American Heart Association.
Margo's arrangements have been entrusted to Christopher Mitchell Funeral Homes, Inc., 16650 Route 31, Holley. To share a special memory of Margo, please visit www.mitchellfamilyfuneralhomes.com.