Marcia R. Palmer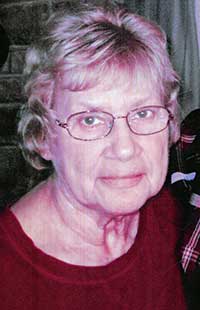 Marcia R. Palmer, 73, of Albion, passed away unexpectedly after a long illness on Sept. 17, 2019. She was born May 22, 1946 in Albion to the late Irving and Annabelle (Johnson) Gaines.
Marcia worked for GM for 31 years before retiring on the same day as her husband. In her spare time, she loved to crochet. Marcia was a beautiful woman inside and out to all who knew her.
In addition to her parents, she was predeceased by her son, Philip, in 1988; and by her infant son, Kevin, in 1966.
Marcia is survived by her loving husband of 54 years, Howard, whom she married on May 1, 1965; her daughter, Michele (Donald) Powley; siblings, Fred (Judy) Gaines, Judy Sweet, and Richard (Jodi) Gaines; as well as several nieces, nephews and cousins.
The family will receive friends on Sat., Sept. 21 from 10 a.m. to 12 p.m. at Christopher Mitchell Funeral Homes, Inc., 21 West Ave., Albion NY 14411, where her funeral service will be held at 12 p.m. Interment will take place in Mt. Albion Cemetery.
Memorial contributions in Marcia's name may be made to Roswell Park Alliance Foundation, PO Box 631, Buffalo NY 14240; or to PAWS, 3371 Gaines Basin Road, Albion NY 14411.
To share a special memory of Marcia, please visit www.mitchellfamilyfuneralhomes.com.