Lynn S. Humble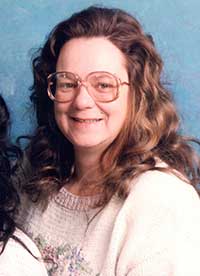 Lynn S. Humble, 68, of Barker, entered into rest on June 2, 2019 at Buffalo General Hospital.
Born Oct. 8, 1950, Lynn was a daughter of the late Norman L. Bennett and Dorothy M. (Rupert) Hiller. She was a 1968 graduate of Starpoint High School. She worked for Harrison Radiator/ Delphi Thermal Systems in Lockport for 30 years and retired in 2002. Lynn enjoyed shopping and going to garage sales and estate sales. Lynn will be fondly remembered as a loving mother, grandmother, sister and aunt.
She is survived by her daughter, Laura (Ron) Burke of Medina; her grandson, Nicolas Burke; sister, Jenny (Don) Barone; brother, Dan Hiller; brother-in-law, George Loftus; and nieces and nephew, Michelle, Deanna, Dylan, Jason and Jessie. Besides her parents, she was predeceased by her sister, Norma Loftus.
A memorial service will be held at a later date. Burial will be in Acacia Park Cemetery, North Tonawanda.
Arrangements are with Cooper Funeral Home, 215 W. Center St., Medina. Please share memories and condolences at www.cooperfuneralhome.com.