Lyle Evans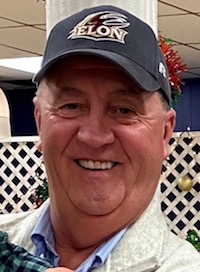 LOCKPORT – Lyle Keith Evans, 63, of Lockport passed away suddenly on August 20, 2021. Born on July 29,1958 in Massena, NY, Lyle graduated from Wilson High School in 1976 and entered the workforce.
He was employed by the Operating Engineers, Local 463, where he served as a heavy equipment operator and then Business Agent until he retired in 2019. Over the years, he took part in several men's softball leagues, YMCA basketball leagues, and trap shooting leagues. He had a love for the outdoors and enjoyed hunting, snowmobiling and working in his yard.
Lyle absolutely loved his four children and took pride in everything they did, coaching and attending sporting events throughout the years. He was also a dedicated grandfather, cherishing every moment he got to spend with his grandchildren.
Lyle is survived by his children, Kayla (Jacob) Rosenbeck, Tyler, Lucas and Ian Evans; his partner of 23 years, Diane Magliazzo; her children, Tyler (Michelle) Magliazzo, Aaron (Danielle) Magliazzo; grandchildren, Henry and Amelia Rosenbeck, and Abigail and Landon Magliazzo; siblings Wilma (Louis) Koel, Charles "Lester" (Darla) Evans, Jeffery "Lynn" Evans, and Sherri (David) Downey; sister-in-law Dawn Evans; brother-in-law Daniel Rhoads; several nieces, nephews and friends.
He was preceded in death by his parents, George and Thelma (Ayers) Evans; siblings, George "Lonnie" Evans, Carol Rhodes, and Johnny "Larry" Evans.
In lieu of flowers, donations can be made in memory of Lyle to the Lockport YMCA, 5833 Snyder Drive, Lockport, NY 14094.
Relatives and friends may call from 5 to 8 p.m. on Monday, August 23, at the Bogan & Tuttle Funeral Home, 226 Pearl St. Medina, NY 14103. Final resting place will be with his parents at Cambell County Memorial Gardens in Lafollette, Tennessee.
Please light a candle or share a memory of Lyle at: www.bogantuttlefunerals.com.