Louis A. Verelli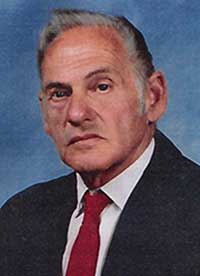 Louis A. Verelli, 88, of Middleport, passed away May 6, 2020 at his home. He was born May 5, 1932 in Middleport to the late Lorenzo and Laura (Nicolia) Verelli.
Louis served his country in the U.S. Army during the Korean Conflict, from 1952 to 1954. He owned and operated Verelli Car Dealership from 1955 to 2015. Louis was a member of St. Stephen's Roman Catholic Church in Middleport for many years.
In addition to his parents, Louis was predeceased by his wife, Edda (Stanley) Verelli on June 29, 2016; and his daughter, Faith Ann Lee in December 2019.
Louis is survived by his granddaughters, Patricia (late Kenneth) McCarthy and Bridget (Bradley) Rowan; great-grandchildren, Abbey and Shawn McCarthy, and Nicole (Elmo) Rowan-Garza; and great-great-grandchildren, Bryan, Eliyah, Ean and Emilee Garza.
Private burial will take place at St. Mary's Cemetery in Medina at the convenience of the family.
Louis's arrangements have been entrusted to Bates, Wallace & Heath Funeral Home, 38 State St., Middleport NY 14105. To share a special memory of Louis, please visit www.mitchellfamilyfuneralhomes.com.