Loretta A. Durrant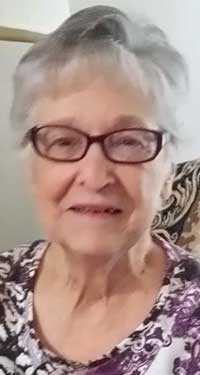 Loretta A. (Youngs) Durrant, of Albion and Batavia, passed away peacefully on Sun., July 28, 2019 at the age of 84.
She is survived by her daughters, Kathy Brady, Brenda (Daniel) Varnell, and Deanna (Mike) Campanelli; seven grandchildren; 12 great-grandchildren; three sisters and one brother.
She is predeceased by her husband, Herbert; and several brothers and sisters. She has moved on to her eternal home.
There will be no calling hours, and her graveside service will be held at the convenience of the family.
Memorial donations may be made to Home Care and Hospice, 450 N. Main St., Warsaw NY 14569; or to the charity of one's choice.
The family would like to thank the staff at Genesee Senior Living for providing exceptional care for Loretta in her final days.
Loretta's arrangements have been entrusted to Christopher Mitchell Funeral Homes, Inc., 21 West Ave., Albion NY 14411. To share a special memory of Loretta, please visit www.mitchellfamilyfuneralhomes.com.