Lisa A. Bishop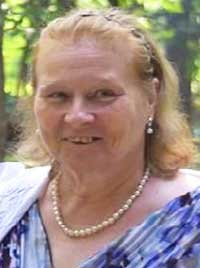 Lisa A. Bishop, 62, of Lyndonville, passed away on Tue., April 23, 2019 at The Villages of Orleans after a long illness, with her loving family at her side.
Born on Dec. 15, 1956 in Cincinnati, Ohio, she was the daughter of the late James E. and Cora A. (Newman) Pickle.
Lisa spent most of her life growing up in Danbury, Conn., where she was a lifelong member of The Salvation Army. Recently, she worked at the Lockport Salvation Army.
Lisa is survived by her husband, Edward Bishop; children, Joseph Bishop, Adrianna (Miller) Bishop and Samantha Stearns; a grandson, Carter Miller; six siblings, James Pickle Jr., Robert Pickle, Timothy Pickle, John Pickle, Martha Dean and Darlene Jesman; and many nieces and nephews.
Relatives and friends may attend a memorial service at 11 a.m. on Fri., April 26 at the Salvation Army Worship and Service Center, 50 Cottage St., Lockport NY 14094.
Memorials may be made in Lisa's name to The Salvation Army.
Lisa's arrangements were entrusted to Bogan & Tuttle Funeral Home, 226 Pearl St., Medina NY 14103. Please light a candle or share a memory of Lisa at www.bogantuttlefunerals.com.