Lewis E. Hyde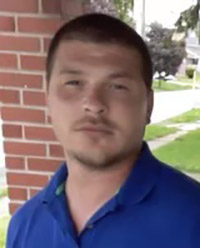 Lewis E. Hyde, 29, of Batavia died suddenly March 13, 2022.  He was born July 2, 1992 in Medina, a son of Christine Hyde and Armando Barajas.
In addition to his parents, Lewis is survived by his siblings: Sue Ellen Recio Hyde, Veronica P. Barajas, Rosa Velazquez, Simon Velazquez, Marcos Velazquez and Maya Perez; special family friend, Glenn Weader; several aunts, uncles, nieces, nephews, and cousins.
The family will receive friends at the Christopher Mitchell Funeral Homes, 21 West Ave., Albion, on Thu., March 24, from 11 a.m. – 1 p.m., followed by his funeral service at the funeral home at 1 p.m.  Interment will follow at Mt. Albion Cemetery.
To share a special memory of Lewis, please visit: www.mitchellfamilyfuneralhomes.com