Lance Anderson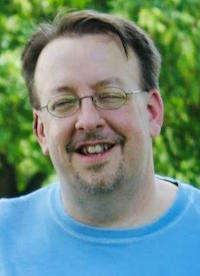 ALBION/SPENCERPORT – Lance Anderson passed away on April 1, 2021. He was a beloved husband/best friend, son, brother, dad, uncle, grandpa, teacher, mentor, singer/actor, and life-long friend to many.
He was pre-deceased by his father Arthur Anderson. Surviving are spouse John Venturelli; children Jennifer (Tim), Danielle, Nicole (Andy), Aaron (Becky); niece Jordan; grandchildren Donker, Johnny, Abby, Shawn, McKenzie, Jack, Gavin, Brinley, Chloe, June; great-grandchildren Valentino, Shawn, Giovanni, Jayda; parent Kathleen Moore, brother Daryl, and sister-in-law Faith.
Lance was a pillar in so many lives. If you were his friend for a moment, you were his friend for life. The profound depth of his heart and the selflessness of his soul was felt by many. Above all, Lance's love for his family and his husband, John, surpassed everything else. When you think of Lance, we hope you hear his boisterous, unfiltered laugh and feel his engulfing hugs with that tight squeeze at the end.
Some dearest to Lance describe him as a larger than life man with childlike enthusiasm, an authentic soul with a killer laugh and an impish grin that promised fun, someone who would only say the truth even when you didn't want to hear it, and a man with a huge personality and wonderful voice. An educator, Lance devoted his own life to fill the lives of others with music, song, dance, and theater. His voice was an "amazing trumpet" and his talent undisputed. The king of inclusivity, Lance had a special way of making all feel needed and welcomed. Lance is Love. He will be tremendously missed.
"How lucky I am to have something that makes saying goodbye so hard." – Winnie the Pooh
In lieu of flowers, please make a donation in Lance's memory to the Lake Plains Players Performing Arts Scholarship, c/o Lake Plains Players, 94 Jesson Pkwy, Lockport, NY 14094 or by clicking here.
To leave condolences please visit: www.walkerbrothersfh.com.