Kenneth W. Bayne, Sr.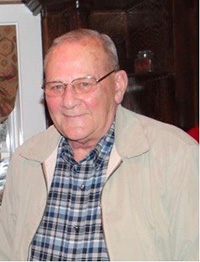 Kenneth W. Bayne, Sr., 83 of Winter Haven, Fla., passed away on Thu., June 3, 2021 after a brief illness.
Kenneth was born on April 2, 1938 in Medina, NY to the late Wilbur (Dick) and Grace Joy Bayne.  He attended Lyndonville Central School and was a US Navy Veteran.  He then served as a deputy for the Alachua County Sheriff's Department in Gainesville, Florida for several years.  He then went on to be a truck driver for Mayflower, Allied Van Lines, Coors Distributing and Oakley Transport.
Kenneth is survived by four children: Kenneth W. Bayne, Jr. of St. Augustine, Fla.; Michael Bayne of St. Augustine, Fla.; Gregory  Bayne of St. Augustine, Fla. and Kelly Mills of Jacksonville, Fla.  He is also survived by a sister, Carolyn B. Dill, of Lyndonville, NY; close friend, Helen Hines, of Lake Wales, Fla.; as well as several grandchildren.  Besides his parents, he is predeceased by a son, Jeffrey Bayne.
There will be a Celebration of Life scheduled in the Fall of 2021 in Winter Haven, Florida.