Keith H. Downey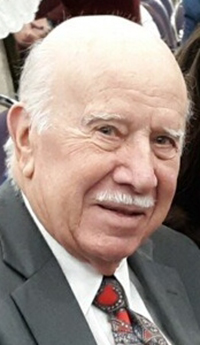 Keith H. Downey, 84, of Olympia, died Mon., Dec. 28,  2020.  He was born in Albion, NY on Nov. 9, 1936 to the late Jesse Downey and Edith Adams Downey.
Keith was a graduate of Alfred University in NY.  He worked as a self-employed electrical contractor. He moved from Owasco, NY to Kentucky in 1974 solely for the purpose of joining the Mount Sterling congregation of Jehovah's Witnesses. Keith played the piano, organ, bass, vibes and ukulele. He loved wood crafting and made custom signs, jewelry boxes, funeral urns, games and pens.  He was a pilot, flying small aircraft and rode Harley-Davidson motorcycles. He will be remembered as a most humble, honest, hard-working and loving man.
Keith is survived by two daughters: Rebecca A. Murphy of Mt. Sterling and Carolyn D. Smith (Rodney) of Lexington; granddaughter, Rachel M. Book (Scott) of Versailles; brother, Everett "Frenchy" Downey and many dear nieces and nephews. In addition to his parents, Keith was preceded in death by his wife, Anne St. John Downey; son-in-law, Critt Murphy; brother, Clyde Downey.
Private family service.