Katherine J. Page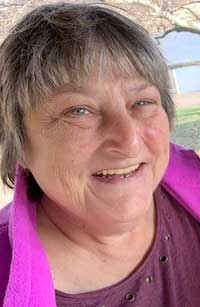 Katherine J. Page, 64, of Medina, passed away with grace and peace during the early hours of July 16, 2020, after battling pancreatic cancer. She was surrounded by her soulmate and husband of 46 years, Dennis Page; and her children, Patti (David Green) Page, Jeff (Amanda) Page, Tim (Stef) Page, Scott Page and Sara Page.
Kathy was a dedicated grandmother to Trevor, Lexi, Ethan, Maddie, Kirsten, Irelyn, Jackson, Dylan and Emily.
She cherished time spent with her lifelong friends, Kathy Hartway, Gina Colonna, Cindy Baker, Gloria Gruber, Heidi Bensley and Jenna Grier.
Kathy was predeceased by her parents, Orville and Natalie (Polick) Evans; and sisters, Mary Ann, Pauline, Cindy and Cheri. She was at peace knowing they were waiting for her with open arms.
Kathy's favorite pastimes were playing Yahtzee, Skip-Bo and bingo; and, most importantly, spending time with her family and friends. She loved taking road trips with her travel buddies, Denny and Sara. She enjoyed summertime, when she could be outside with her family.
Kathy's family will forever be grateful to all those who reached out and offered support, comfort and meals during this difficult time.
Viewing will be held on Tue., July 21 from 10 a.m. to 12 p.m. at Cooper Funeral Home, 215 W. Center St., Medina. Her Mass of Christian Burial will be celebrated immediately following at 12:30 p.m. at Holy Trinity Parish, St. Mary's Church, 211 Eagle St., Medina.
In lieu of flowers, donations may be made in Kathy's honor to Hospice of Orleans, P.O. Box 489, Albion NY 14411; or to Roswell Park Cancer Institute.
Share memories and condolences at www.cooperfuneralhome.com.