June K. Truesdell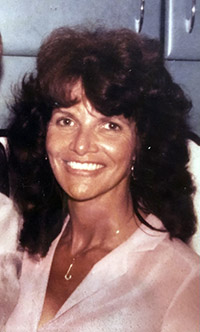 June K. Truesdell, 88, of Lockport/Ransomville passed away Sat., April 16, 2022 at the Martin-Linsin Hospice Residence. She was born June 30, 1933 in Ransomville, NY, the daughter of the late Leonard and Margaret (Hillman) Kneepple.
June and her husband Harold, owned and operated Truesdell Trucking, Inc. in Ransomville for several years. They enjoyed traveling and spending their winters at their home in Florida.  June was well known for her love of baking, especially her awesome pies.
She was predeceased by her loving husband of 65 plus years, Harold.
June is survived by her children: Rich (Lynne) Truesdell of Waterport, Melinda (Gerry) Geartz of Honeoye Lake, Daniel (Darlene) Truesdell of Ransomville; 11 grandchildren and several great-grandchildren; sister, Nancy Austin of Wilson; and several nieces and nephews.
June's memorial service will be held at North Pont Chapel, 19 N. Platt St., Albion on Sat., May 14, at 11 a.m.  lieu of flowers, memorials may be made to Supportive Care of Orleans (Hospice) 14080 Route 31 West, Albion, NY 14411; or Niagara Hospice 4675 Sunset Dr. Lockport, NY 14094.
To share a special memory of June, please visit: www.mitchellfamilyfuneralhomes.com