Judith F. Richards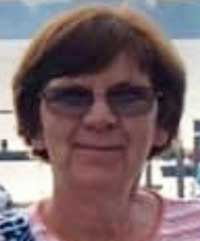 Judith F. "Judy" Richards, 68, of Gasport, died July 30, 2020 in Strong Memorial Hospital following a short illness. She was born Jan. 31, 1952 in Newfane to Theron and Florence (Wortley) Fuller and was a lifelong resident of this area.
Judy graduated with an associate degree in science from Alfred State University and worked in food service at Royalton-Hartland Central School. She was a member of St. Michael's Lutheran Church in Wolcottsville, and she enjoyed gardening. She had many things in her life that gave her enjoyment, such as cooking and her love of animals, but her greatest joy was the love she received from her family.
Mrs. Richards was predeceased by her son, Gary Richards; and her brother, Gary Fuller.
She is survived by her husband of 45 years, R. Michael; children, Erin (Janice Bamford) Richards of Tonawanda, Robert (Michelle) Richards of Lockport, and James Richards of Gasport; her granddaughter, Ainsley Richards; as well as several nieces and nephews.
There will be no calling hours, and Judy's service and interment will take place privately at the convenience of the family.
In lieu of flowers, memorials may be made to St. Michael's Lutheran Church, 6377 Wolcottsville Road, Akron NY 14001.
Judy's arrangements have been entrusted to Bates, Wallace & Heath Funeral Home of Middleport. To share a special memory of Judy, please visit www.mitchellfamilyfuneralhomes.com.