Joyce S. Herring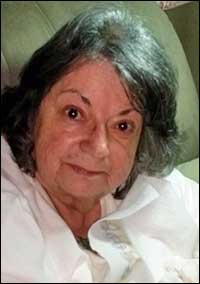 Joyce S. Herring, 72, of Albion, died June 11, 2019 surrounded by her loving family at Unity Hospital, following a long illness. She was born July 29, 1946 in Albion, a daughter of the late Stanley and Gladys (Saddler) Starch, and she lived in this area all of her life.
Joyce worked as a licensed practical nurse at Arnold Gregory Hospital. After its closing, she went to Medina Memorial Hospital and then to Unity Hospital, from which she retired. She loved her dog, Sadie, and she enjoyed gardening and crocheting. Joyce crocheted blankets and towels for her family and made scarves and gloves for local schools, providing warmth and comfort for kids in need.
In addition to her parents, she was predeceased by her son, Jay Hastings; her brother, Thomas Starch; and her sister, Sandra Miller.
She is survived by her loving husband of 34 years, John; her children, Cecil (Christine) Hastings, Damon (Nicole) Hastings, Brandon (Tracy) Hastings, Barbara (Justin) Day, John (Liza) Herring, and Donn (Jamie) Herring; grandchildren, Jackie, Melynda, Tia, McKayla, Kassidy, Paula, Kendall, Bryanna, Nicholas, Shane, Mason, Devin, Olivia, Jacob, Madison and Landon; great-grandson, Luca; sister, Joanne Grimes; lifelong friends, Pat and John Foote; as well as several nieces, nephews and cousins.
The family will receive friends at Christopher Mitchell Funeral Homes, Inc., 21 West Ave., Albion, on Fri., June 14 from 2 to 4 p.m.
Memorials may be made to Unity Hospital, 1555 Long Pond Road, Rochester NY 14626.
To share a special memory of Joyce, please visit www.mitchellfamilyfuneralhomes.com.