Joyce B. Weaver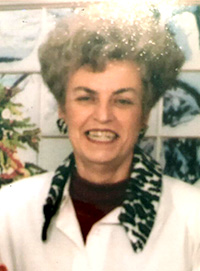 Joyce B. Weaver, 78, of Medina travelled on from life on Tue., May 25, 2021.
Born Joyce Ann Barron on Sept. 10, 1942 in Ithaca, NY, she was the cherished daughter of David E. and B. Jeanne (Wilcox) Barron. Joyce graduated from Lansing Central School in 1960. She was employed by General Electric, and later by Lansing Central School as a library aide. Joyce married the late Steven F. Wood on May 20, 1961, who sadly predeceased her in 1983. Together they raised two children, Kimberly Anne and Bryan Steven. Joyce married Charles E. Weaver on July 1, 1984, with whom she shared a happy life with until his passing. Joyce loved music and animals, especially dogs and cats. She was an avid collector, primarily of porcelain and jewelry.
Beside her parents and first husband, she was preceded in death by her son, Bryan in 1998 and her second husband, Charles in 2017.
Joyce's memory will be honored by her surviving daughter, Kimberly Anne (Thomas) Fuller of Medina; two grandchildren: Jeremy L. Bower and Miranda K. Bower both of Lockport; and several cousins and lifelong friends.
There will be no prior visitation. Interment will be at the convenience of the family. Arrangements are in the care of Cooper Funeral Home, 215 W. Center St., Medina, NY 14103. Share condolences at www.cooperfuneralhome.com