John W. Cebula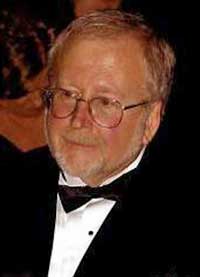 John W. Cebula, 73, passed away after a second battle with cancer on Wed., May 13, 2020 at his home in Castile, N.Y.
He was born on Dec. 30, 1946 in Schenectady, N.Y., the son of the late John W. and Anna (Nigriny) Cebula.
He attended Union College and Albany Law School. He came to Albion as a VISTA volunteer with Legal Aid, passed the New York State Bar Examination while there, and was a longtime managing attorney for Oak Orchard Legal Services in Orleans, Genesee and Wyoming counties. He  retired in 2008. John was a champion for the poor and migrant workers in the community.
He was a former President of the Swan Library Association and a supporter of Ministry of Concern and Orleans Community Action.
John enjoyed golfing, fishing, and spending time with his grandchildren.
He is survived by his daughter, Erin (Jose Davila) Cebula of Brockport; grandchildren, Gabriella and Magdalene Davila, both of Brockport; partner, Ann Swearingen of Castile; Ann's daughters, Sara and Mikey; Ann's grandchildren, Blake and Ryann of Warsaw; and a cousin, Rev. Anne Marie Duval Monahan of Alexandria, Va.
Services will be held at the convenience of the family, with a celebration of John's life at a later date.
In lieu of flowers, donations may be made to Genesee-Orleans Ministry of Concern, 121 N. Main St., Suite 311, Albion NY 14411.
Arrangements were completed by Eaton-Watson Funeral Home, LLC, 98 N. Main St., Perry NY 14530. For more information, please call (585) 237-2626; or, to leave a message of condolence, visit www.eatonwatsonfuneralhome.com.